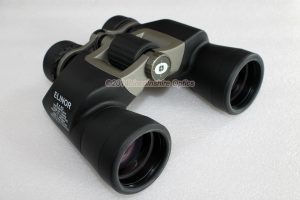 Today a customer came to the Northern Optics weekend outlet looking for a set of 8x or 10x binoculars for general use. But just to prove many people still like traditional style porro prisms designs, he was not interested in the choice of roof prisms.
The customer liked the way porro prism binoculars handle, and the wide field of view they can offer. After looking at a few options from 7×35 , 8×40 and 8.5×42, the set they opted for was the Ostara Elinor 8×45. It was very close, with all models impressing him. But when the choice was down to 2 sets, the Ostara Elinor 8×45 won due to handling and weight.
From my point of view the Elinor 8×45 are a great all round choice for general use, bird watching and astronomy. The 45mm lens matches many 50mm porro prism optics from other brands in a more compact body. Extremely well built, yet easy to handle. The large exit pupil makes them usable in most lighting situations.