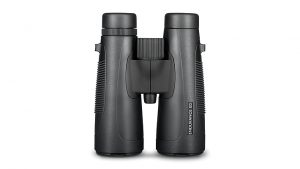 A customer who already owned a set of Hawke Nature trek 8×42 binoculars visited Northern Optics at one of the Optics weekends at Barton Upon Humber. They required something offering more magnification without sacrificing image quality. After trying the Nature trek 10×42, Endurance ED 10×25 and 10×42 ED, they were finally introduced to the Hawke Endurance ED 10×50 binoculars.
After testing them, looking over the local nature reserve (you don`t get that on-line), the customer was very impressed by the ED 10×50. Not only did they offer superior brightness and clarity compared to the 25mm and 42mm options, they were surprised how light they felt, and balanced nicely in the hands, to the point they could use and focus single handed.
The Hawke Endurance ED range offer fully multi-coated optics, ED glass, nitrogen waterproofing, long eye relief and a life time warranty. The 32mm and above sizes come with a hard case, with the 25mm coming with a soft case.