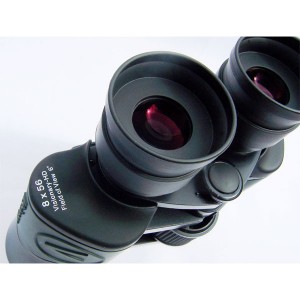 For the review of the Visionary HD 8×56 , I waited for a dull and over cast day to test their low light capabilities.  
First impressions were how compact and light they were for a 56mm pair of binoculars. Although I weighed them at 1050g, they were easy to hold steady , hand held.  Despite the dull conditions, the view was bright and crisp. Colours were clear, and detail in the dark shadows was easily picked out.
With a close focus of around 15m, these are designed for mid to long distance work. A plus side of this is that there is only half a turn of the focus wheel needed from nearest to infinity focus. The field is flat, with just a little bowing on the edge of field.
The massive depth of field makes focusing a breeze. Infact you can set at mid distance and use almost like an auto focus. False colour is hardly evident in the centre and well within tolerences at the edge.
Great news for spectacle wearers with very long eye relief. I found that with the eye cups folded down, I could hold them well away from my eyes, even with glasses on.
Handling is very easy and user friendly. The focus wheel and dioptre adjustment is a little stiff, but as the depth of field is so large, you do not have to be bang on with the settings.
They are not nitrogen waterproof. But if the main thing that matters to you is quality of optics, you wont do much better for the price.
Case and strap are basic
Very highly recommended and superb optics for both bright, dull days and astronomy