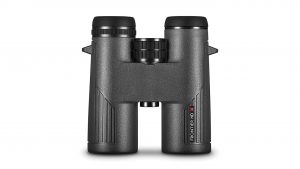 The Hawke Frontier HDX 10×42 binoculars were the clear winner when a customer came to Northern Optics at one of our Optics Weekends at Barton Upon Humber. After finding 8x was not enough for distant wildlife targets, and a spotting scope not compact enough, the Hawke Frontier HDX 10×42 binoculars were a great compromise, and had no hesitation in purchasing.
Compared to two other 10×42 binoculars, the customer was impressed not only with the brighter and sharper view, (despite one of the others tested having ED glass), but also by the handling, quality case and lifetime warranty. The buyer also made the comment that many of our customers make, regarding the fact you really need to try before you buy. Our shop window overlooking a nature reserve lake makes it the perfect spot for testing optics.
The HDX range are pretty much the same as the Frontier EDX binoculars, but without ED glass. Weight, FOV and prisms etc are equal.