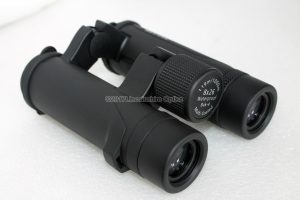 Here at Northern Optics we often get customers asking for binoculars suitable for birdwatching, general use, astronomy etc. But up to now, never had a customer looking for a set for watching rugby matches.
So with the great British weather, these not only need to be waterproof, but also lightweight and give a wide field of view for easy tracking. With this in mind, and within the customers £50 budget, the clear winner was the Helios Nitrosport 8×26 binoculars. Only 266g with a wide field of view, and a brighter image than the size of optics and price tag suggest they were a clear winner. The 10×26 are almost as impressive, but give a slightly narrower FOV.
Bak-4 prisms and multi-coated optics give amazing value for money. Handling is easy, with all controls easy to reach and silky smooth in operation. No wonder they are one of our best sellers.