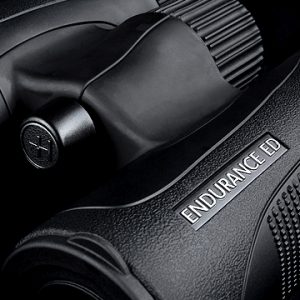 A customer came to the Northern Optics Optics weekend public outlet at Barton Upon Humber looking for a high grade compact set of binoculars. I could see optical and build quality was high on the list, as they already owned Carl Zeiss and Leica binoculars. After showing me the Leica Ultravids, they said they wanted something as good, or better.
At this point, I knew the choice had to be something special. The customer needed a compact set, and was very happy with the Hawke Endurance ED 8×25 binoculars, as they matched the size of the Leica 10x25s they owned, and the optics were up to standard.
42mm binoculars were just too large. But at only 539g the Hawke Endurance ED 8×32 split the difference . At first the buyer thought they would be larger. But this was only due to the larger outer boxing, which needed to house the extra thick padded strap. The brighter image from the 32mm objectives was an instant hit. And despite being slightly heavier than they wanted, the "felt right", and they had no hesitation in purchasing. The comprehensive Hawke warranty was an added bonus.
As with all out customers who visit our Optics weekends, the fact they can test binoculars looking over a nature reserve lake, instead of the bricks and mortar of the high street is a major plus point.
Hawke binoculars can be purchased from Northern Optics