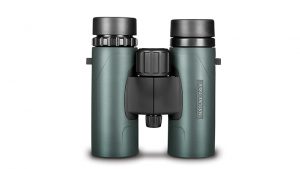 Sometimes you simply want a bright and clear image, and are not too concerned about small amounts of chromatic aberration. This is why a customer at the our Optics weekend at the Waters` edge visitor centre, Barton upon Humber went for the Hawke Nature Trek 8×32 binoculars.
I did explain that for a little over budget the optical performance of the Endurance range would give a better end result. But the customer was not put off by the small amounts of colour fringing (hardly noticeable in the centre of view), and opted for the nature treks. The clear and bright image is excellent for such a low priced set. Capped off with great handling and a quality strap.
The main object other than the optics, were that they could be used in a wide range of temperatures without internal fogging. The nitrogen gas filled Nature Trek range put the customers mind at rest, with the back up of a life time warranty.
Other than the warranty, the Hawke Nature Trek 8×32 binoculars come with a soft case, padded neck strap, small cleaning cloth, lens covers , and a booklet.
Hawke Binoculars can be purchased from Northern Optics