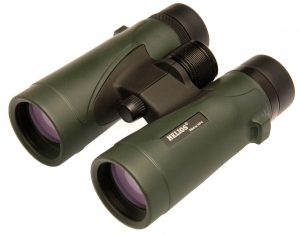 A customer came to the Northern Optics weekend outlet looking for an upgrade to his Celestron 8×32 binoculars that they had bought from us.
Ideally he wanted a set of high quality 10x42s. Luckily we had a good choice of the new Helios Mistral WP6 range in stock to try. After trying a few sets, he opted for the Helios Mistral 10x42ED. Although the 8x42ED gave a brighter image, the 10x magnification outweighed this. Compared to the non ED models , the 10x42ED gave no false colour fringing in the centre of view. This is a must have optical quality for the discerning birdwatcher.
From our point of view Helios have once again come up with great value for money ED optics without sacrificing quality. No these will not compete with outstanding ED binoculars such as the Hawke Frontier ED models, but then these are half the price
Handling is excellent with a large focus wheel that extremely smooth in operation. This has been highlighted in other reviews I have seen.
Available to purchase HERE