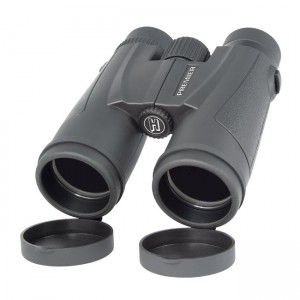 I have been eagerly awaiting the arrival of the Hawke Optics Premier 42mm binoculars. Nitrogen waterproof , roof prism 10×42 binoculars for just £69.95 ?..Surely they would be poor quality ?..Believe me, you will be knocked back with how good they are for the money.
OK, these are not going to compete with the £100+ binoculars, but by no means are far behind. Optics are quoted as fully coated. T0 me, they seemed as good as many multi-coated optics. So don't let that stat put you off.
First thing out the box, you will notice how light they are. Only 650g. They feel very well put together and solid. The Premiers do not feel cheap. Twist cups have very small increments when you twist them out, and could hold their position half way with ease.
So what about the view you get. Quoted as just 84m @ 1000m you may think the field of view will appear narrow and user unfriendly. I found much to my relief this does not seem apparent. It seems wider than the specs quote.
One minor set back is the close focus. I found it around 3.5m on testing. Hopefully the 8×42 version will show closer focus.
There is no internal reflection evident. This helps keeps the colours clear and contrast high. Chromatic aberration is evident, but much less than I was fearing. In fact there is less false colour than many binoculars costing more than twice the price.
Handling is superb. The rubber covering gives you confidence. The focus wheel is large , and silky smooth with no tight or loose points throughout the range.
Supplied with a standard soft case and strap. Warranty is 10 years
Priced at just £69.95 at launch, the Hawke Optics Premier 10×42 is sure to be a winner.
Very highly recommended.
**Update on the link below. It now takes you to the Vantage model which has preceded the discontinued Premier range