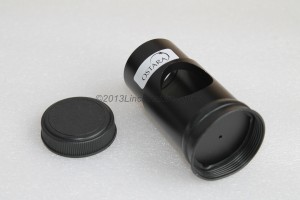 Ostara short tube collimating eyepiece for Newtonian reflectors
Ostara are fast becoming a well known and respected brand when it comes to astronomical accessories, binoculars and telescopes.
Straight out the box, you will be aware how solid and well built this collimating eyepiece is.
Unlike laser collimators, the cheshire design can be used to align both primary and secondary mirrors.
Simply line up the cross hairs on the eyepiece with the centre circle on the primary mirror for correct collimation.
Accurate collimation is essential for high power observing. Stars will become more like pin points of light, and
Planetary / Lunar detail will be enhanced
Comes retail packaged with the Ostara logo showing on both the box and eyepiece
The compact size of the short tube version makes it suitable for many eyepiece cases
Weight 80g
Dimensions 70mm x 36mm x 36mm
Available to buy from Northern Optics