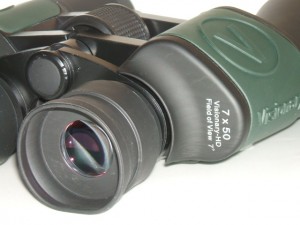 With great optics and a wide 7mm exit pupil, the Visionary HD 7×50 binoculars are perfect for low light observing. This means they are ideal for astronomy. BaK-4 prisms and fully multi coated optics give outstanding results.
Despite being only 7x, I could easily split the Alberio double star. The colour contrast was remarkable. Steady hands were needed, but a tripod adapter is available as an optional extra if needed.
Pointing to the Andromeda Galaxy (M31) the elongated shape was very evident. Averted vision helped make it jump out from the background
The Double cluster above Perseus could be seen as single stars.  M15 was a little more tricky, but could just be seen.
For general star sweeping in rich field areas, the results are amazing.  Reminded me of the days when I introduced myself to astronomy with my very first pair of binoculars.
All of the above was under light polluted skies.  Stars are pin sharp in the centre, fading slightly above 80% from centre, and showing as slightly elongated around the edge. Colours are clear and vivid, with virtually no chromatic aberration in the centre of view.
Handling is superb. Focusing a little stiff, but acceptable. Great news for spectacle wearers with a very long eye relief. This is not quoted, but I would estimate around 20mm.
If you are looking for a starter pair of binoculars for astronomy that can be hand held, you will struggle to beat the Visionary HD 7x50s