Managed to try out for the first time a Vivitar 75-300mm macro f4.5 – 5.6, and was surprised by the results. But before that, lets take a look at the lens itself. As with many vintage lenses ( I believe this one was from the 80s), it seems very well built, with a solid feel and metallic pull out sun shade. As you can see from the image, this one has been well used. These is some internal debris, but does not affect the image.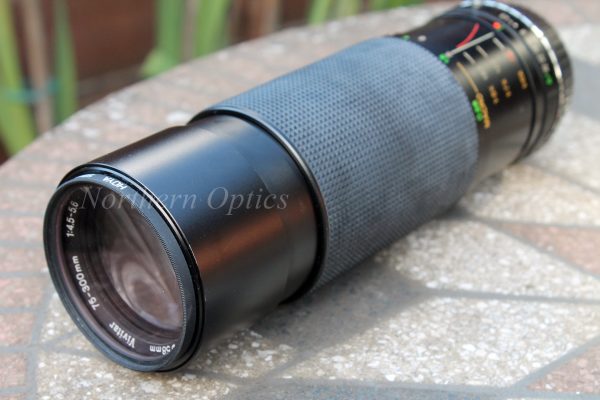 This particular one was a PK fit, so needed an EOS adapter to fit it to my EOS DSLR. As it is a crop sensor camera, it is more like a 105 – 420mm zoom. The f stops show as 4.5 – 32, plus an A for auto. There is a small button which you need to press to move the aperture ring to auto. The f-stops move in a loud and clunky fashion in full stops, with a 6 blade aperture ring. Filter size is only 58mm, which is ideal for affordable filters. Weight is around 730g, which feels light on the camera. I found hand holding with minimal shake quite easy. All the images below were hand held. Obviously there is no auto focus or stabilizer, which I found very easy to manage. Only down side, and unsure if it was my model or not, but the zoom does creep down to 300mm if hanging freely, and visa versa. So in effect if you are walking without your hand on the zoom / focus (all in one), it will keep in effect defualting to 300mm.
Images below were taken over the weekend on my first outing with this lens. The ones at f4.5 were in poor lighting conditions. I did detect a slight green hue to unedited images, but you may find different. But overall, I am very pleased with this lens , as a budget option for still wildlife and landscapes. Though fast moving wildlife will require a greater skill level.