The Miranda 35-70mm f3.5-4.5 macro lens was in production in the 1980s (I believe) as an affordable wide angle – low telephoto lens to compliment stock 50mm lenses that often came as standard.
Considering its age, this is a lovely example, with a little internal dust that does not affect image quality. The construction feels very solid and nicely put together. Just a little play on the zoom ring, but hey, its a few decades old.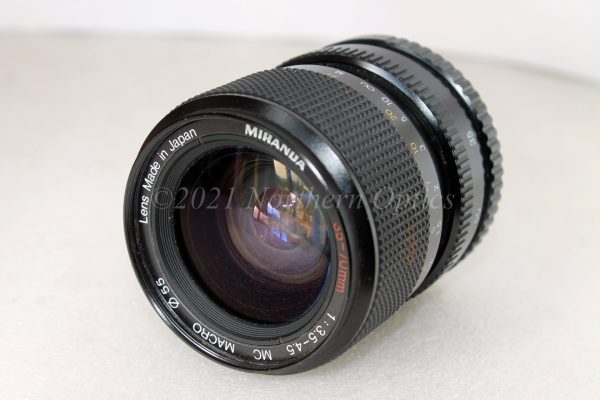 Focus is very smooth, as is the zoom. By pressing down the button, it becomes a macro lens, with close focus of around 6-7 inches. See the example of the coin among the sample images below. At f8 through all focal lengths, you get nice contrast with very good edge of field sharpness. Possibly a slight blue cast ? . See final image
35mm may not suit architecture photographers with limited space, but nether the less is a great all rounder for landscapes and general use. See images below for some examples of what you should achieve.