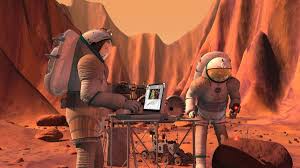 We had a great turn out, including a new face , to watch John Dunthorne give an excellent talk at the February 2020 North Lincs astro society meeting. His talk entitled The challenge of transporting Man to Mars.
This was a well presented talk, lasting over an hour, with some excellent facts and figures, backed up with some stunning images and videos. Who would have thought there were so many barriers to clear, from the effects of radiation, to handling isolation and the mind blowing $$$s needed to fund such a project.
Skies were clear. But the blustery conditions made using the telescope a difficult task. But we got some delightfull views of the Moon.
Thank you as always to Malcolm and Glenys for the refreshments , and the Lincolnshire wild life trust for the use of the venue.
For more infomation on the society , click on the North Lincs astro society website