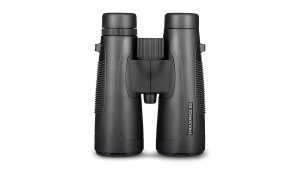 Always good to see returning customers at the Northern Optics weekend outlet. Some time ago a keen bird watcher bought a set of Hawke Endurance (old model) 8×32 binoculars which gave a sharp wide view.
But needed a second set to give more power for identifying distant wildlife at the nature reserves. Given they trusted the Hawke brand, the customer took our advice and bought a set of Hawke Endurance ED 12×50.
The latest versions of the Endurance range all have ED glass for extra clarity. Plus the 50mm objectives will be able to handle the extra magnification and give excellent low light performance.
Despite the extra glass compared to 32-42mm models, the 12x50s still weigh less than 800g. 13mm eye relief may not suit all spectacle wearers, so best try a set first.
Even better, they come with a lifetime warranty for peace of mind.