The Helios NatureSport-Plus WA 10×50 binoculars offer excellent optics for Under £100 (price correct at time of review).  First thing out the box you will notice how light they feel, yet sturdy.
Handling is excellent, with a grippy feel and over sized focus wheel for use with gloves on. The twist eye cups are smooth in operation and feel comfortable when up against your eyes.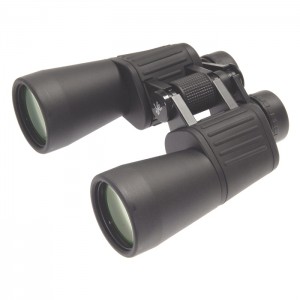 As the title suggests, they give a wide field of view. The image is bright and crisp. Edge of field quality shows a little fall off with a softer image.
There is some false colour (chromatic aberration) , but nothing to distract away from the viewing experience. Strangely , I found a sweet spot just left of center.
A closer focus than many porro prism binoculars makes them suitable for back garden observations, as well as astronomy and general use.
Comes complete with a good quality soft case, neck strap, cleaning cloth, lens caps and a 1 year warranty