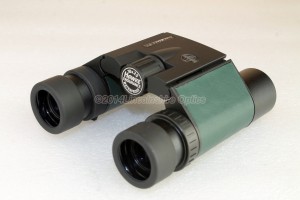 Hawke Optics Endurance PC 10×25 binoculars
These stunning compact 25mm binoculars are the replacement for the older Frontier PC 25mm range.
In every way possible, these are a massive improvement on an already nice set of binoculars
Firstly, they look the part. Very attractive body design, with a subtle shade of green on the centre part.
Handling is excellent, with a smooth focus wheel and nicely balance in the hands
Compared with the older Frontier PC 10×25, these binoculars are suited to spectacle wearers.
Though eye relief is quoted at 14mm, it seems longer than this. With the eye cup folded down, you
can easily get a full view with glasses on.
Optically , they are stunning. For well under £150 they defy all logic by giving an incredible view
with bright colours and high contrast.
Field of view is quoted at only 95mm. But when you look through the Endurance PC 10×25, you are
greeted with a picture window wide angle.
There is some chromatic aberration on the edge of field. But for most subjects this is hardly noticeable.
For close up work, they will focus down to 1.8m. Perfect for bugs , butterflies and other insects
Complete with a good quality case and neck strap
Compact enough to fit in the palm of your hands
Specs
Magnification – 10x
Objective diameter – 25mm
Weight – 234g
Field – 95m @ 1000m
Eye relief – 14mm
Lens coatings – Fully multi coated
Prisms – BaK4 phase corrected
Warranty – 10 years against manufacturing defects
Available to purchase from  Northern Optics