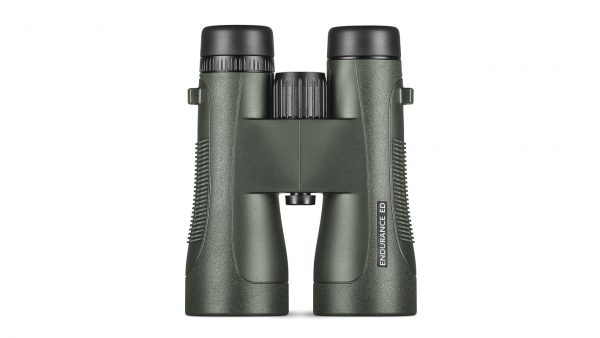 The Hawke Endurance ED 12×50 binoculars have made a come back in 2020, featuring a brand new body design and look. Available in black or green , with a textured rubber finish for easy handling. Despite weighing 805g, I found them very easy to hand hold. On paper 5.2 degree FOV may seem narrow. But with a generous apparent field, the view seems wider than expected when you look through the eyepieces.
ED stands for low dispersion glass. This helps reduce the effects of colour fringing , but not fully eliminating chromatic aberration, with just a little showing around high contrast subjects. With an exit pupil of just over 4mm and 50mm objective lenses, the image is very bright with punchy contrast. A little fall off towards the edges, but well within tolerances.
Overall build quality is excellent. This extends to the solid but comfortable twist eye cups. With eye relief of 15mm, they may not suit all spectacle wearers, so best try a set if in doubt. The focus wheel is a little stiffer than some, but not an issue. Close focus is very good for a set with 12x power.
Accessories include a semi soft case, padded strap and lens covers. Warranty is the now standard but excellent life time offering.
12×50 is a great choice for looking at distant wildlife, ships at sea and plane spotting, where a wide field of view is not at the top of the list. But make no mistake, they are just as capable looking at wild life in the back garden or when out on bird watching walks.
Click HERE to buy